Management of your
Google Business Profile
By redirecting customers to your ordering page directly from Google, DevourNow helps you increase sales!
With a click of a button on Google Maps or Google Search, customers can order directly from your business.
Your business will benefit from faster, simpler ordering – and more revenue.
Providing us with access to your Google Business Profile will enable us to manage it on your behalf.
Your customers will find you easily with the help of our optimization experts. Optimizing your account will be done at no additional cost to you!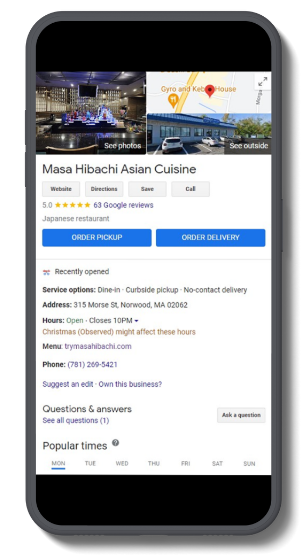 Our marketing team will
grow your online business
You will reach more customers and create more orders with DevourNow Managed Marketing.
Google, social media, and SMS campaigns are tailored and optimized for your business, all created and delivered by our team of marketing professionals.
Managed marketing will bring customers to YOUR brand without having to rely on marketplaces or aggregators.
Search engine marketing, Social media campaigns, TEXT message marketing, is all included completely free of charge to you
Your custom branded mobile app to drive loyalty and revenues
Keeping customers loyal is the key to success
This is your app, your brand, and your delicious food. DevourNow builds engaging, easy-to-use native iOS and Android apps that put your restaurant right in the hands of your customers. The apps we build are completely free of charge, optimized for performance, and make ordering as simple and enjoyable as possible.
Orders increase loyalty increases and revenue increases.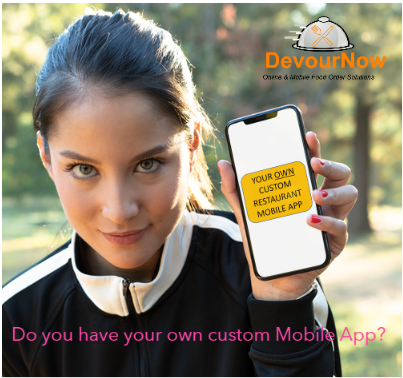 An integrated, omni-channel digital ordering platform
It's easy to manage and grow your business with DevourNow's integrated platform, regardless of how customers order.