If you are looking for a unique culinary taste, there is one food that comes to mind, Sushi. It is a combination of flavor and texture that is a winner for all kinds of tastebuds. Because it is always prepared fresh and handmade, it is always a click for young and old!
From its original Japanese roots, the Sushi business dominated the US market. For the last five years, the US Sushi Restaurant Industry has grown 1.5% each year and is expected to grow by 6.3% in 2023.
Clearly, Sushi Restaurant is one of the most competitive yet economically growing industries. Because of its growing competition, having a good strategy to advertise will surely help Sushi owners to make their Sushi products discoverable by many hungry customers.
Here are the 25 creative Sushi quotes and pun captions that can help promote your Sushi: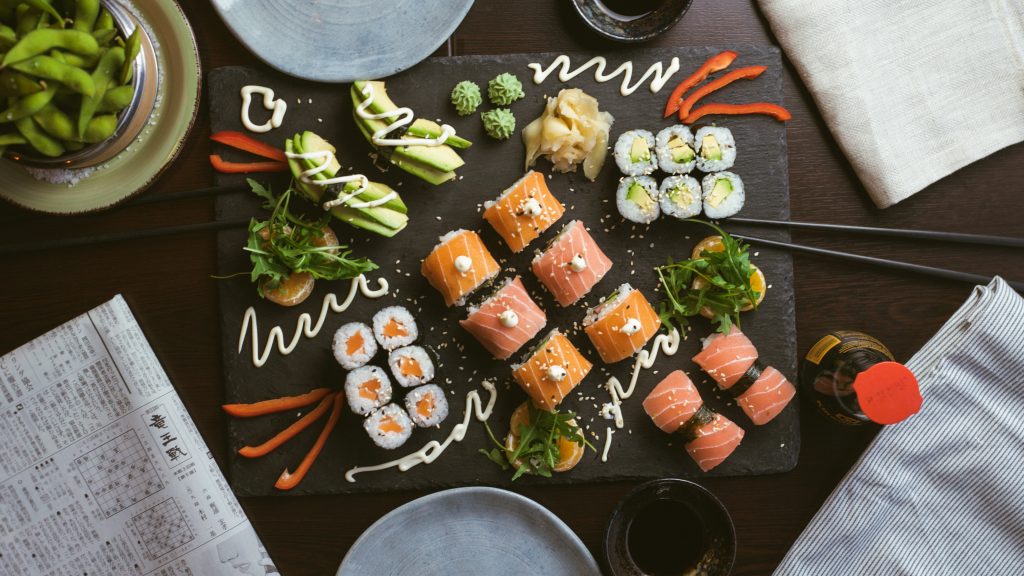 1-5 Sushi Quotes
Keep calm and eat Sushi.
Sushi as a representation of its culture- To know Japanese culture and people, eat Sushi!
Let Sushi be thy medicine and medicine be thy Sushi!
The best three things in life- Good people, good music, and good sushi!
A sushi a day keeps the doctor away!
6-10 Sushi Quotes
Anything is good if it's made of Sushi!
Ways to my heart- Buy Sushi, Make Sushi & Be Sushi
Nothing brings people together like good Sushi!
Good Sushi only!
I am not on a Sea-food diet… I see food and eat it!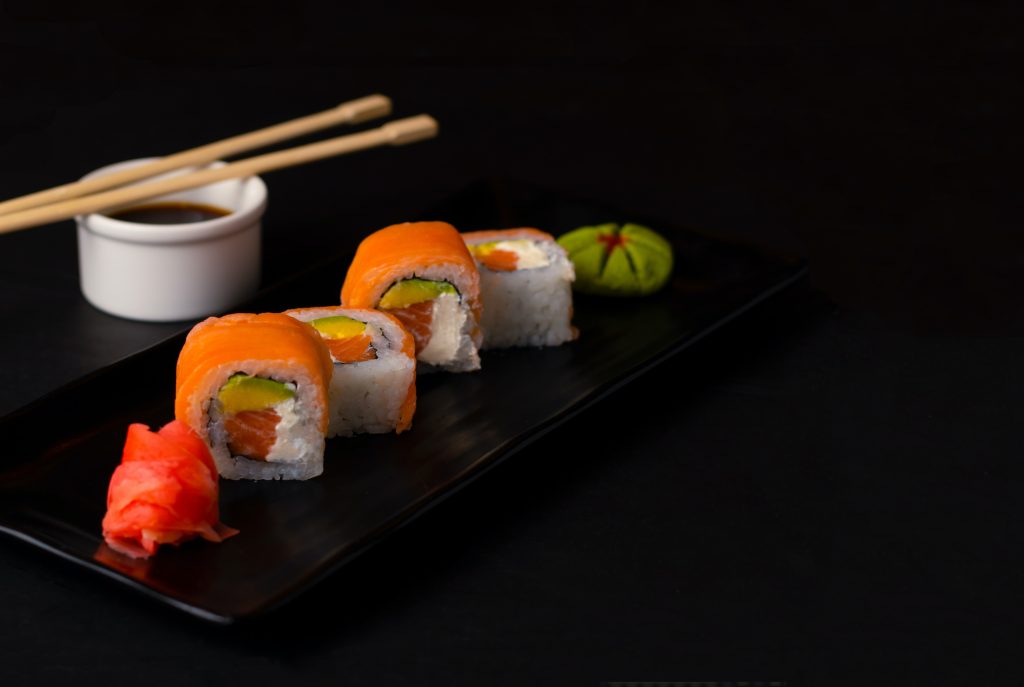 11-15 Sushi Quotes
You MA-KI me really happy!
Oh, dear! You're really looking wasabi-hot tonight.
You are Sushi-tiful!
Don't be silly, just eat Wa-sa-bi!
Money can't buy happiness but it can buy Sushi… and it is sort of the same thing.
16-20 Sushi Quotes
That MA-KI a good idea!
Life is boring without Sushi!
Make Sushi not war!
For the love of Sushi
Sushi = Yummy!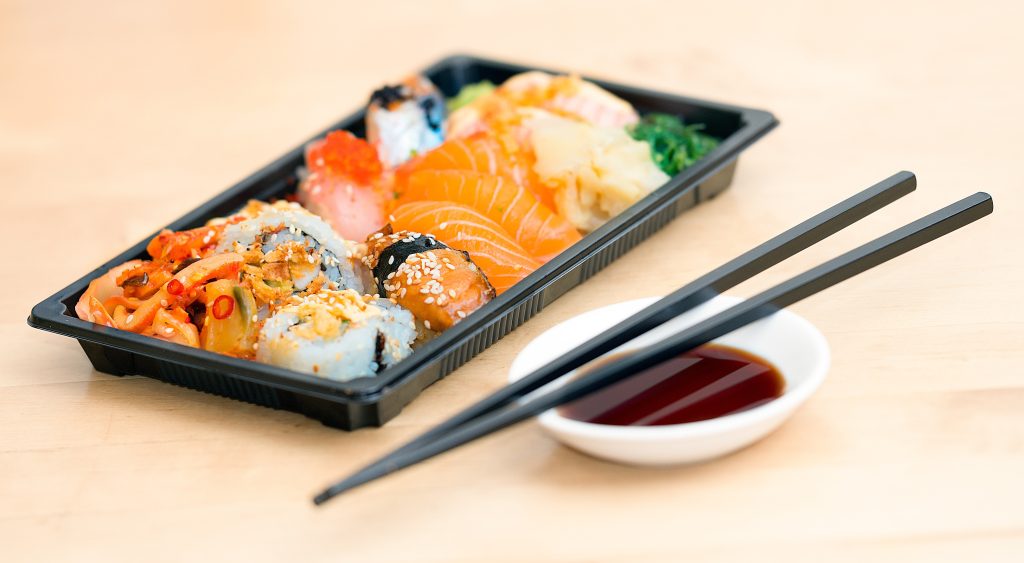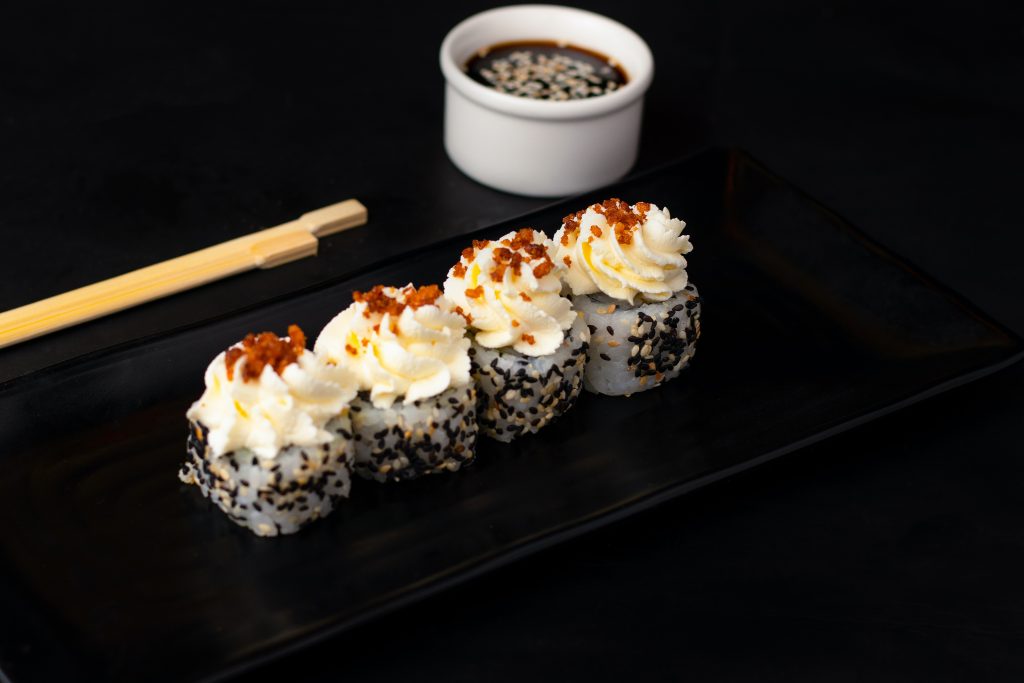 21-25 Sushi Quotes
Life is uncertain- eat Sushi first!
You don't need a silver fork to eat good Sushi!
Life is a combination of magic and Sushi!
Everything you see, I owe it to Sushi…
I'm su- shi hungry!
Final Thoughts
With captivating pictures, creative and funny videos, sushi-specific hashtags, as well as creative quotes and captions, your Sushi restaurant will definitely gain popularity and attraction.
Talk to our marketing team to help you grow your sushi restaurant business.